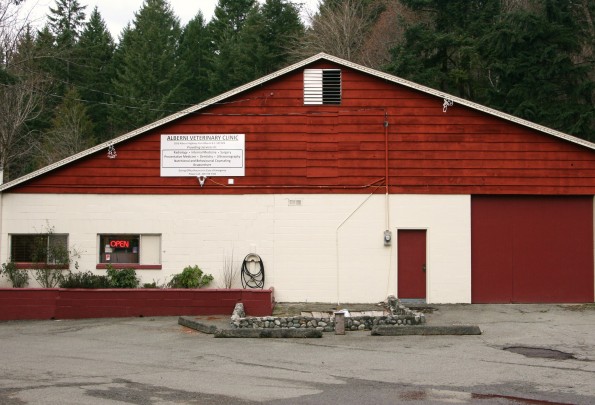 Alberni Veterinary Clinic is Always Accepting New Patients!
"We listen, care and explain."
The Alberni Veterinary Clinic is the original clinic in the Alberni Valley. We are located on the highway just past the Coomb's country Candy store on the outside of town.  Our experienced doctors and staff are compassionate and strive to meet the needs of our clients and patients.  We offer a wide range of medical, surgical, diagnostic and preventative health care services to keep your pet healthy and happy and to ensure that they have the best quality of life possible. Our clinic is dedicated to making environmental friendly changes and we have implemented a recycling program, changed our light sources and have upgraded our furnace amoung other things. We are also pleased to offer acupuncture as part of our treatment protocols.
Our Patients
Dogs
Cats
Rabbits
Guinea Pigs
Hamsters
Birds
Ferrets